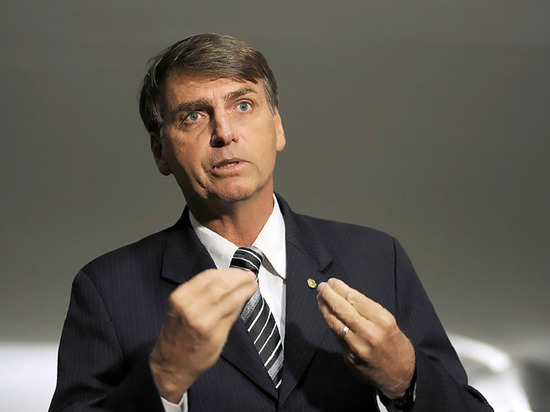 Photo: en.wikipedia.org
Brazilian President Jair Bolsonaro, during his visit to Russia, paid tribute to the memory of Soviet soldiers who died in years of World War II, laying a wreath at the Tomb of the Unknown Soldier in Moscow. This was reported by a RIA Novosti correspondent.
Bolsonaro flew to Moscow for the first time since being elected president in 2018. On Wednesday, he is scheduled to hold talks with Russian President Vladimir Putin, it is expected that the heads of state will discuss strengthening the strategic partnership, developing cooperation in the economy, culture and science, as well as exchanging views on the international sphere.
After consultations with Putin, Bolsunaru will meet with State Duma Speaker Vyacheslav Volodin, and then take part in a meeting with Russian and Brazilian entrepreneurs from the fields of agribusiness, nuclear energy, fertilizers and gas.