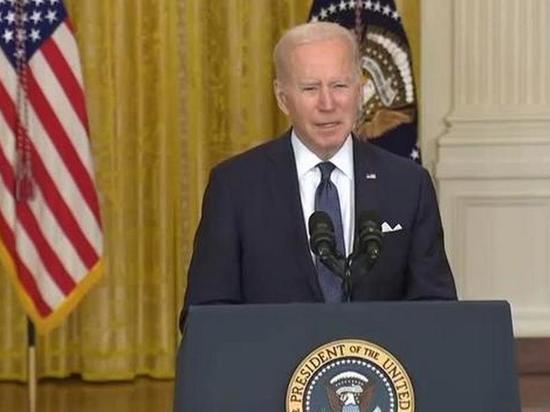 On Tuesday, February 15, US President Joe Biden made a statement regarding the situation around Ukraine and dialogue with Russia. The White House broadcast his address.
In his speech, the American leader emphasized that the Second World War was a war in which the United States participated out of necessity, but if Russia attacks Ukraine, it will be a war in which his country will participate of his own choice!
"Our actions are not directed against the citizens of Russia. We do not intend to destabilize Russia. I appeal to the citizens of Russia: you are not our enemies. And I do not believe that you want a bloody and destructive war against Ukraine, a country with which you have such close ties, common history and culture," the US president explained.
At the end of his address on a potential Russian "invasion" of Ukraine, the American leader quickly left without answering journalists' questions or giving additional comments.
p>
about 150,000 Russian and Belarusian troops are stationed near the borders of Ukraine, so the United States still considers an "invasion" of Ukraine possible;
Washington is ready for both diplomacy and a decisive response to possible Russian aggression against Ukraine;
The United States and Ukraine are not a threat to Russia. The US has no plans to deploy missile weapons in Ukraine. Citizens of Russia are not enemies of the USA;
The losses from the war will be huge. Countries should not change the borders of their neighbors;
The United States agrees with Russia's proposal to deal with the situation around Ukraine through diplomacy;
The United States is ready to fix written security agreements with the Russian Federation if they are reached;
The United States welcomes the return of Russian troops to their places of permanent deployment after the exercises, but does not yet have information confirming this;
The United States does not intend to destabilize the situation in Russia;
In the event of an "invasion" of the Russian Federation into Ukraine, the Nord Stream 2 gas pipeline will be stopped, and sanctions will be imposed against Moscow in the field of export control and finance.