Gladkov announced the death of a woman who was wounded the day before during shelling of the village of Zhuravlevka from Ukraine. Since the beginning of the military operation on the territory of Russia, three people have died as a result of shelling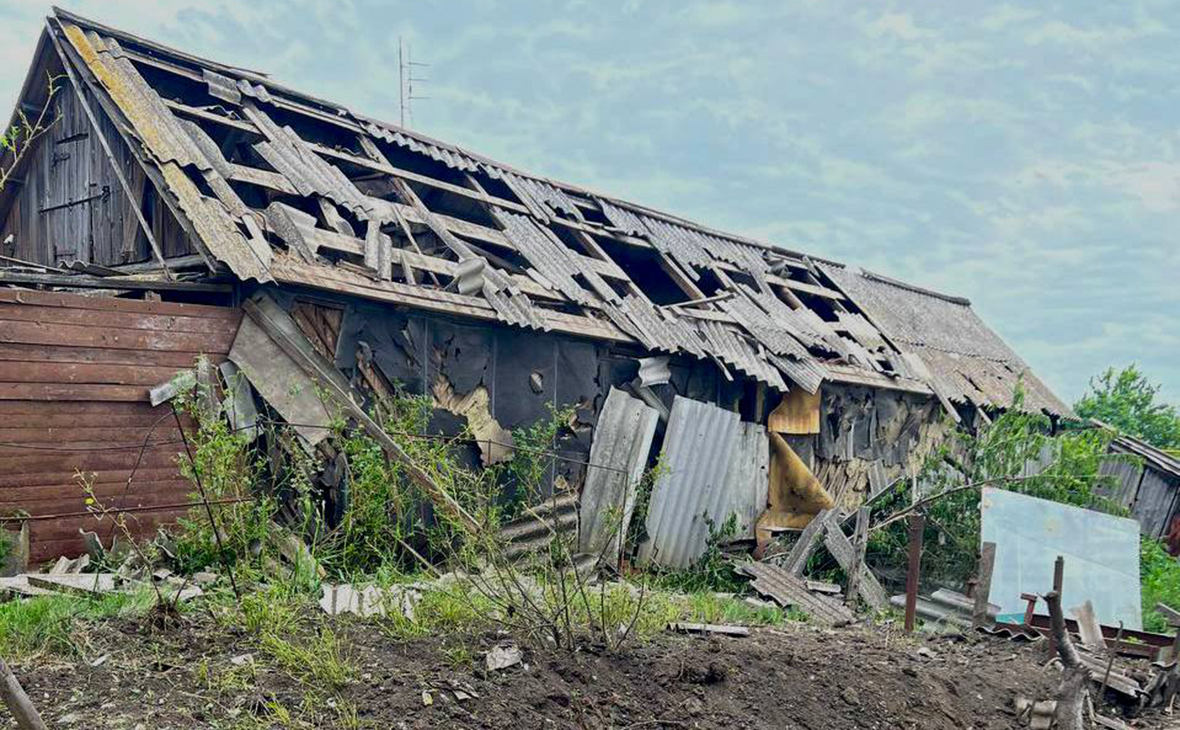 Consequences of the shelling of the village of Zhuravlevka
A woman who suffered during the shelling of the village of Zhuravlevka in the Belgorod region has died. The head of the region, Vyacheslav Gladkov, announced this on Telegram.
"We are in trouble again. The woman who was wounded yesterday died of her wounds,— he wrote.
Gladkov reported on the wounding of a woman in Zhuravlevka as a result of shelling the day before, on May 26. According to him, the village was shelled by the Armed Forces of Ukraine all day. The victim was in critical condition and could not be taken out for several hours, after which they were taken to intensive care.
The governor said that the situation in the region was "generally calm", except for a number of areas bordering Ukraine, first of all, this concerned Zhuravlevka, the village of Sereda and the Nekhoteevka farm. "Until further notice, until you are informed that everything is calm, in no case should you visit these villages!" he emphasized.
In the Belgorod region, from April 11, a high, "yellow" color was introduced the level of terrorist threat, on the eve of Gladkov extended its action for another two weeks— until June 9th. This regime provides for enhanced work of law enforcement agencies, local residents are advised to avoid crowds and take documents with them.
The head of the region has been reporting shelling in the Belgorod region for several weeks, by May 25 in Zhuravlevka and Nekhoteevka 41 cars and 82 buildings were damaged due to shelling. He pointed out that it was not yet possible to carry out repair work under these conditions, as the builders would be in danger.
On May 11, Gladkov reported on the victim during the shelling of the village of Solokhi. "At the moment, one person has died, died in an ambulance, and three are injured, they are receiving all the necessary assistance," — he wrote at the time, calling the situation "the worst ever since the shelling."
The authorities in the neighboring Kursk region, which also borders Ukraine, also reported deaths due to shelling. Governor Roman Starovoit spoke on May 18 about the shelling of the village of Tetkino for the second time in a day, because of which the sugar factory was damaged, and "our soldiers repulsed the attack." The next morning, he reported that a man had died during the strike on the plant. "This is the truck driver who brought raw materials to the distillery. The enemy struck several blows at this object. There are also wounded,— Starovoit wrote.
The Kremlin called on the authorities of the regions bordering Ukraine to take additional security measures. "All other measures" these are the measures that our military can talk about, — added the representative of the Russian President Dmitry Peskov.
Article content Authors Tags Subscribe to RuTube RBC Live broadcasts, videos and recordings of broadcasts on our RuTube channel