Axios: Zelensky called on US senators for immediate sanctions against Nord Stream 2 Kiev believes that any conditional measures will be useless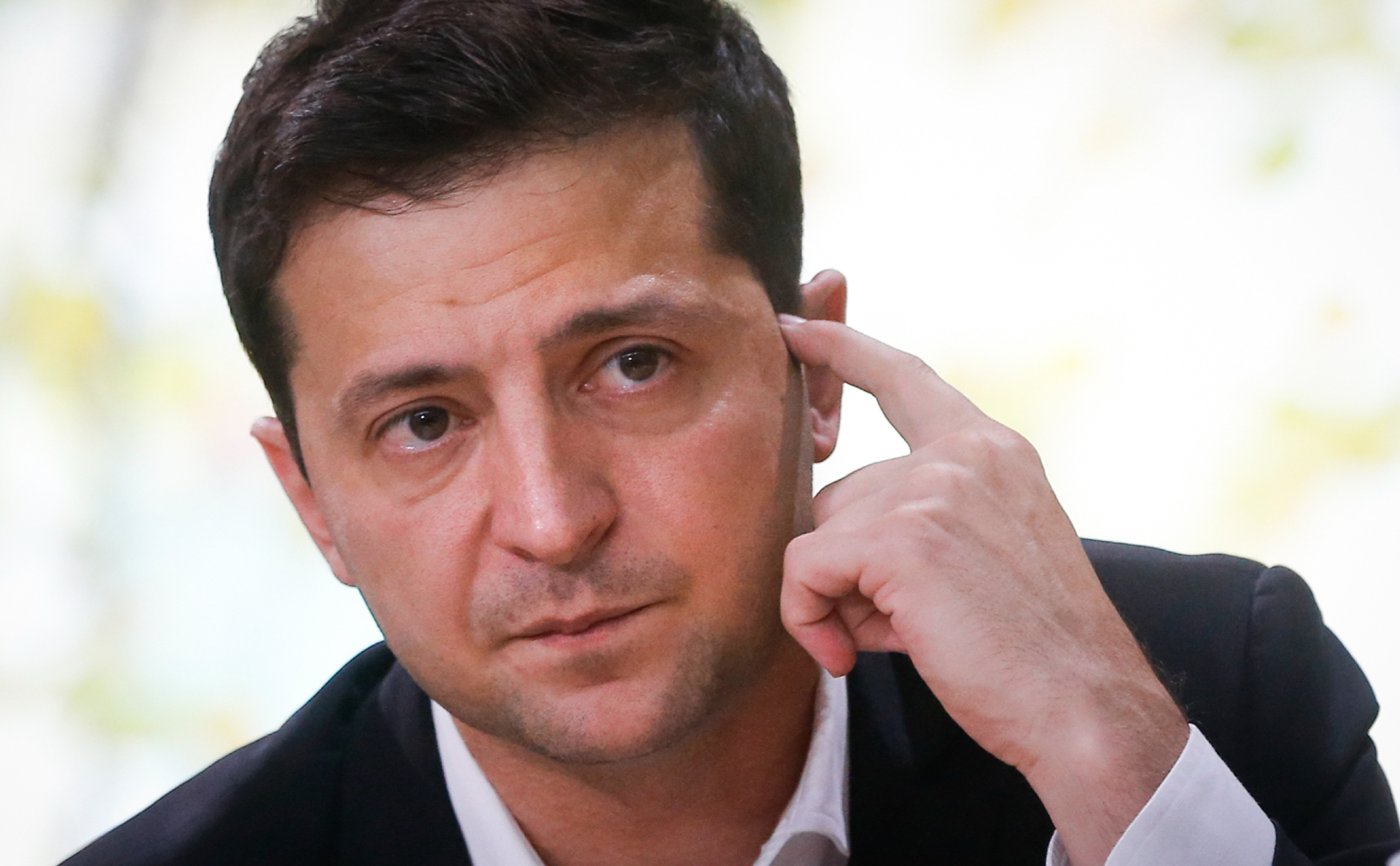 Volodymyr Zelensky
Ukrainian President Volodymyr Zelensky told US senators who visited Kiev this week that sanctions against Russia should be introduced now, and not wait possible "invasion" to Ukraine. This is reported by Axios, citing four sources.
"The President made it very clear: the sanctions against Nord Stream 2 must be entered now»,— an interlocutor close to Zelensky told the publication. According to him, any conditional measures against the Russian gas pipeline or other potential restrictions will be useless.
Video
Kyiv believes that sanctions due to further escalation "will be neutral at best , and at worst— actually spur on [Russian President Vladimir] Putin," the Axios source added. According to him, Putin "does not understand vague threats, the word" if " not in his vocabulary, there is "yes" and «no».
A Democratic source told the publication that the meeting between the senators and Zelensky was positive, despite disagreements over when sanctions should be imposed on Russia.
On January 12, the US Senate released a bill prepared by the Democrats that would impose restrictions on the Russian leadership, including Putin, Prime Minister Mikhail Mishustin, Foreign Minister Sergei Lavrov and others in the event of a Russian invasion of Ukraine. The document also implies restrictions against at least three organizations from the following list: Sberbank, VTB, Gazprombank, VEB, RDIF, MKB, Alfa-Bank, Rosselkhozbank, Otkritie, Promsvyazbank, Sovcombank, Transcapitalbank.
A few days later, Republican Marco Rubio proposed a bill that provides for tough personal sanctions against Putin and other leaders of the country in the event of a further escalation in Ukraine, while the decision on restrictions, according to the senator, should not depend on US President Joe Biden.
January 20, Biden said that in the event of an invasion of Ukraine, Russia would face "tough economic consequences", in particular, its banks would not be able to conduct transactions with dollars. According to White House press secretary Jen Psaki, under the "invasion" The United States will understand any crossing of the Ukrainian border by Russian military personnel.
The readiness to impose sanctions against Russia in the event of military aggression was also announced in the European Union. However, the head of European diplomacy, Josep Borrell, stressed that there is no talk of preventive measures.
Russia has repeatedly denied its intention to invade Ukraine. Russia does not and cannot have any plans to attack Ukraine, said Deputy Foreign Minister Sergei Ryabkov. The Kremlin warned that US sanctions against the Russian leadership would lead to a breakdown in relations between the countries.
Follow RBC on Twitter Get news faster than anyone else