An oil depot caught fire in the Budyonnovsky district of Donetsk after shelling There are no reports of casualties, the fire engulfed fuel tanks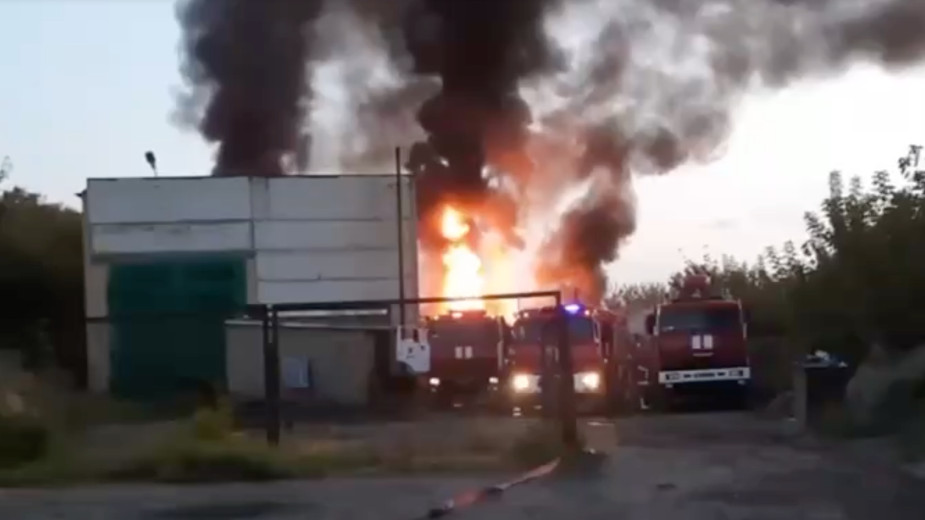 Video
A large fire broke out at an oil depot in the Budennovsky district of Donetsk after shelling by the Ukrainian Armed Forces, TASS and RIA Novosti correspondents report.
The fire is visible from several districts of the city, tanks with fuel and lubricants are burning, TASS reported. The Ministry of Emergency Situations and the People's Militia of the DPR are working on the spot. There is no information about the victims yet.
Telegram channel "Typical Donetsk" published dozens of videos from eyewitnesses who filmed the fire from different parts of the city. They noted that they heard noise and whistling when they watched the burning.
At 3:12 am, the DPR representative office in the Joint Center for Control and Coordination reported on the shelling of the Budennovsky district of Donetsk in Telegram . It noted that the armed formations fired three 155-mm projectiles from the village of Krasnogorovka, Pokrovsky district, Donetsk region, at 2:20.
Donetsk and Lugansk regions of Ukraine came under incomplete control of the DPR and LPR in 2014 year. The Ukrainian authorities considered these territories temporarily occupied.
On February 24, Russia launched a military operation in Ukraine. One of its goals was access to the administrative borders of the Donetsk and Luhansk regions, in which Russia recognized the independence of the republics.
Kyiv introduced martial law. Representatives of 141 out of 193 countries in the UN General Assembly condemned the actions of the Russian authorities, demanded a ceasefire and withdrawal of troops.
Authors Tags Subscribe to RuTube RBC Live broadcasts, videos and broadcast recordings on our RuTube channel