Ukrainian authorities are extremely unhappy with the EU's reaction to Russia's actions
Ukrainian authorities are furious because the EU is hesitant about Russia's ban on the use of the SWIFT payment system. The Ukrainian foreign minister has expressed anger that EU leaders are likely to decide not to block Russia's access to the international payment system.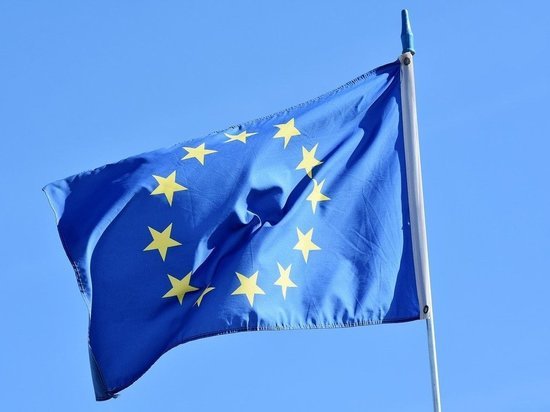 Photo: pixabay.com
The EU has faced fierce objections from Kiev as European leaders appeared ready to refrain from imposing potentially the most damaging sanctions against Russia, writes The Guardian.
Ukrainian Foreign Minister Dmytro Kuleba expressed his anger at the fact that the heads of state and government of the EU are likely to decide not to block Russia's access to the SWIFT international payment system, through which the country receives foreign currency.
Kuleba warned that European and American politicians will "have blood on their hands" if they fail to inflict the heaviest damage on Moscow by disconnecting Russia from the so-called SWIFT payment system.
The Society for Worldwide Interbank Financial Telecommunications (SWIFT) is used by more than 11,000 financial institutions to send secure payment orders and plays a key role in moving funds across Russia's oil and gas sector.
Removing Russia from the system is said to make virtually making it impossible for financial institutions to send money into or out of the country, with implications for both the country's oil and gas sector and its European customers.
In a telephone conversation with German Chancellor Olaf Scholz, British Prime Minister Boris Johnson urged allies to take the toughest action, warning that "the West's inaction or lack of response will have unthinkable consequences."
"With regard to SWIFT, I think we all recognize that this is something that needs to be done together with our main allies, and that this will only succeed if it can be achieved as such, we continue these discussions," said Johnson representative. – There are different points of view on this, and we understand that this is a challenge. But this is certainly the Prime Minister's intention, so we will continue these discussions."
Lithuanian President Gitanas Nauseda said the EU needs to learn from the bloc's previous sanctions being "too weak."
p>
"We don't have the luxury of being a debating club," he says. "Discussions are useful, but we cannot always be in discussions… They need our support today, tomorrow it may be too late."
Polish Prime Minister Mateusz Morawiecki has said the EU must unite around tough sanctions "on Putin and Russia" if Europe is to make a difference around the world. "Now is a critical moment for the history of the European Union, the history of Europe," said the Polish prime minister. "The whole free world is watching us, what sanctions, what reaction."
Diplomatic sources suggested that Germany, Cyprus and Italy were among the member states that were most concerned about the move at this stage, arguing that some leverage needed to be maintained.
"Somebody started a war, and we want this war to end here and now," one of the EU diplomats explained caution about SWIFT. "You always have to have some doors open to be able to have a dialogue to stop the war."
A crack in the united front with Ukraine appeared as EU leaders convened in Brussels for what promised to be one of the toughest for a generation, as the bloc has the potential to convincingly strike at Russia's interests, The Guardian notes.
Arriving At the summit, Scholz confirmed that he was against Russia's disconnection from the international payment system. He said: "It is very important that we agree on the measures that have been prepared and leave everything else for a situation where it may be necessary to go beyond this."
After a meeting with NATO Secretary General Jens Stoltenberg, European Commission President Ursula von der Leyen said that EU sanctions contribute to the degradation of Russian industry, push the Russian economy into recession and block the export of essential components.
"These sanctions will suppress Russia's economic growth increase the cost of borrowing, drive up inflation, increase capital outflows, and gradually destroy its industrial base," she said. "We want to cut off Russian industry from technologies that are sorely needed today to build the future."
Von der Leyen said: "Our measures will weaken Russia's technological position in key areas where the elite make most of their money. And it ranges from high-tech components to cutting-edge software. "It will also seriously worsen the Russian economy in all areas in the future. Let me be very clear: it is President Putin who will have to explain this to his citizens. I know that the Russian people do not want this war."
According to a leaked draft EU summit communiqué, Belarus will also be subject to a package of sanctions that has yet to be prepared for its role in facilitating Russia's invasion from its territory.
But at a meeting of EU ambassadors, the consensus on the need for a major package of sanctions in the financial and the energy sectors has faced a lack of support for what many see as the most disruptive actions, both for Moscow and for European countries with Russia's closest trade ties.
Some diplomats in Brussels say Russia can find ways get around the SWIFT access ban and that other measures would be just as important in putting pressure on the Kremlin.
More hawkish EU capitals have also privately raised concerns that a number of key oligarchs will not be covered by the upcoming EU package.
Brussels is irritated that the British government hasn't been aggressive enough to hit oligarchs like Roman Abramovich, whose private years old was reportedly traced earlier on Thursday as he flew from Monaco to Russia, writes The Guardian.